Laser etchings add a life-like look to any monument or marker. It is ideal for Jet Black Granite. Black and white laser etchings will last as long as the polish of the granite. We can laser etch the face of a loved one, scenery, religious figure, animal, pet, sport, hobby etc. As with black and white laser etchings, custom color laser etched memorials are done by professional artists. Color etchings will not last forever. The color will last about 10-15 years.
An upright monument has been a standard of memorialization for generations. Knight & Sons Monument Co. produces a full range of upright memorials from the most traditional design that is elegant in its own simplicity to the most contemporary and complex. Deep cut lettering, carving and attention to detail assure the making of a timeless and fitting memorial.
Bronze Monuments are an elegant alternative to traditional granites. It is one of the strongest alloys on Earth, ensuring a beautiful monument that will endure the test of time. Our bronze monuments can be personalized with different border styles as well as epitaphs and emblems. Together, we can design the perfect tribute for your loved-one.
We offer a huge selection of grass monuments. These monuments have been used for years at the foot of the grave. Grass Monuments are also an inexpensive alternative to use as a memorial.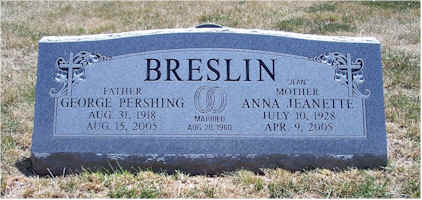 Slants are a very versatile memorial that can also be used as a companion memorial or family monument. The designs can be as simplistic or as complex as you desire.
Our fully trained sales staff is ready to work with you or your memorial committee to produce a civil memorial that is unique to your desires. We have designed and produced most of the war and civil memorials you see in our community.